FREE Estimate from Rain Guard, Inc
Our team at Rain Guard, Inc. is your team of experts that are ready and trained to help you pick out the gutter system style perfect for your home and budget. We are ready to install your system with our high quality materials, on-time.
We guarantee 100% satisfaction.

Fill in and submit the form below for a free estimate.
Our staff will contact you shortly to set up an appointment.
Reason for Appointment?
(Please check all that apply)
Our goal is your satisfaction and we accomplish this by providing:
High quality material
Great workmanship
Extensive training
Quality control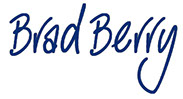 Thank you for your request. We will respond within one business day or sooner.
We look forward to meeting with you.
Brad Berry
General Manager