For your gutter system to continue to operate properly,
you should clean your gutters at least once a year
You need your gutter system working properly year round. Just a little debris can quickly clog the outlets, rendering them inoperable. If they do not work properly and overflow, that will cause erosion of the lawn, landscaping, and foundation. In some cases, this can even cause toxic mold.
The back splash caused by clogged gutters can lead to costly wood deterioration. If you have underground drains, we will remove the downspouts and push water through the drains to force any debris out of the lines.
Most gutter systems need to cleaned out at least twice a year. Homes with leaf protection require less maintenance. However, depending on the homes size and complexity, the recommended number of annual maintenance visits may vary. Your salesman can give you his recommendation and the cost per visit for your particular home.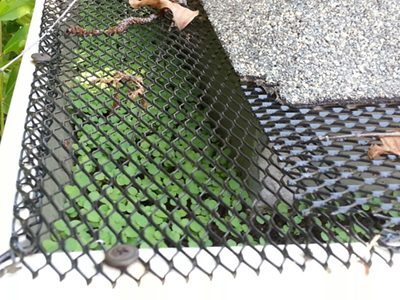 Schedule maintenance, repair, or cleaning by calling our office near you. Our staff will happy to set up an appointment.
Click here to find an office near you>>
If you would like to join our many satisfied customers enrolled in this program, please do not hesitate to give us a call. We will get you a proposal based on several factors, including the type and condition of your gutter system, size, and complexity. When you sign and return the proposal, we will contact you to schedule your first maintenance visit. You will be contacted before each recommended visit and will receive your invoice within a few business days of each visit. You can cancel the service at any time at no cost.